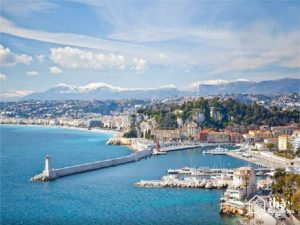 While wedding planning can really be exciting, but nothing is more rewarding than when all your plans are accomplished. And this is so true when it comes to your honeymoon preparation. Whether you want to explore the world with your spouse, experience the great foods you can eat, and enjoy the culture, you and your partner deserve the best.
Thinking where to go on your honeymoon vacation? Here are some of the world's beautiful beaches that you can consider for your honeymoon:
Nice, France
Nice is known for its pebbly beaches, ruins and churches and a lot of great museums. It is also a culture-loving place that you and your spouse would enjoy for a quick and much-needed relaxation. While Nice, France may be an expensive honeymoon location, but if you are still thinking of going to the place, you can consider visiting it in September or October, or mid-March or April.
U.S. Virgin Islands
This place is considered as one of the best places to go for a honeymoon in the Caribbean. If you want to stay in a quiet location, station yourself on St. John and can swim at the Trunk Bay or at the Virgin Islands National Park. Go on a tour at the Cruzan Rum Distillery or go snorkelling and appreciate their blue sea.
Cinque Terre, Italy
Choosing between Cinque Terre and the Amalfi Coast can be very difficult for honeymooners because both locations offer great coastal views and wonderful seaside towns. But if you and your spouse want a more challenging and adventurous type of honeymoon where you can go on hikes while seeing the wonderful scenery, then this place is just right for you and your beloved.