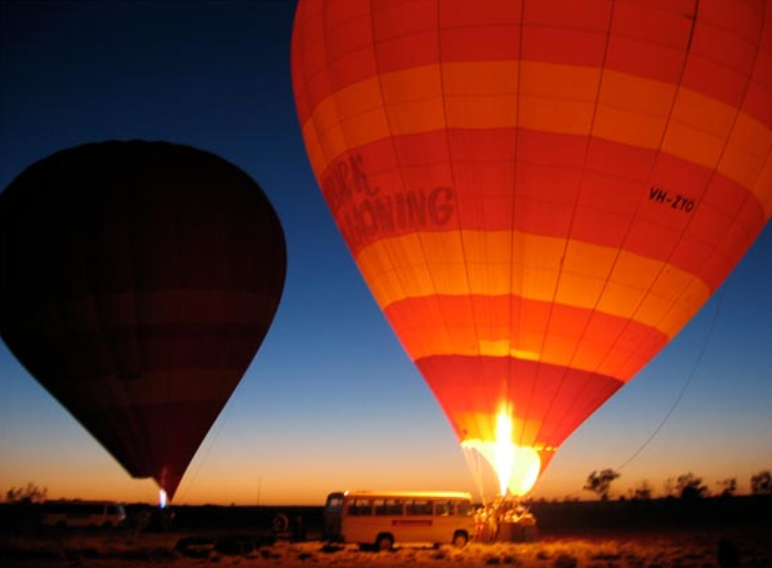 Many people associate Australia with images of vast landscapes featuring red soil, and mountain ranges that extend as far as the eye can see. Much of this can be found in Central Australia, and the town which lies near the geographical center of the country is Alice Springs. For travelers who are looking to get away from busy coastal regions and urban hustle and bustle, Alice Springs, or simply "Alice" as it's called by locals, has much to offer. Here are just a few of the many activities that visitors can experience. We sent our friends from Ipswich in Queensland to check it out.
Stopping By the Kangaroo Sanctuary
Alice Springs is home to the nearly 190-acre Kangaroo Sanctuary, which serves as a safe place where young kangaroo orphans and rescued adults can grow, stay and live. If you'd like to take a guided walking tour through this place, this is possible, but keep in mind that you'll need to make a booking in advance. Many past visitors have had only positive things to say about the tour, where you can carry a baby kangaroo in your arms, and watch the kangaroos wake up from their naps as the sun sets. Visiting this sanctuary offers, not just an uplifting and memorable experience, but also the chance to support an organization that is passionate about caring for animals.
Going on a Hot Air Balloon Ride
The landscape in Central Australia is immense and awe-inspiring from the ground, but you can experience a whole other point of view, by taking to the skies. You can book a hot air balloon ride from Alice Springs, which will allow you to take in the majesty of the surrounding mountains and desert from above. Usually, the ride begins just before dawn, allowing people to watch the sun come up on the horizon, bathing the land below with its light. Also, because the weather in the area is generally predictable, it's rare for booked balloon flights to be canceled, which is an added convenience.
Riding a Bike to the Simpsons Gap
If you're looking for an activity that involves a little more exertion, you can try the Simpsons Gap Bicycle Path. A round-trip ride on this path runs around 34 kilometers, so be sure to bring enough water, food and supplies for the activity. Once you arrive at the Gap itself, you'll find that there's a pool of water there where cyclists can take a refreshing dip. Also, the path features a number of information panels, which provide more detail regarding the plants along the path, the nearby mountains and gorges, and local aboriginal history. This is a great way to get some exercise, while surrounding yourself with amazing nature, and learning more about the local context.
For people who are looking to experience the best of what Australia's Red Centre has to offer, Alice Springs is definitely one of the key places to visit.